Chenini the berber village in Tunisia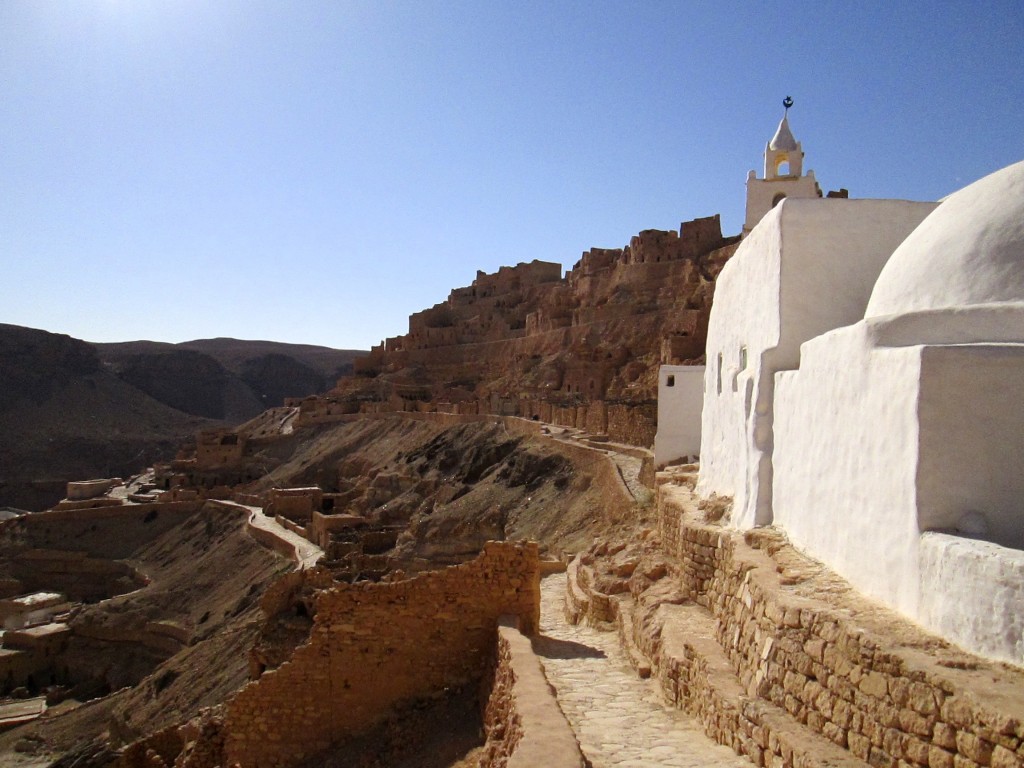 The Berber village of Chenini :
Country: Tunisia
---
Travel guide to Chenini:
Another gem of the Tunisian Sahara desert, one of the remaining Berber villages in Tunisia built on a hill top between two ridges, and the "satellite" used in the Star Wars Movies, Chenini is really a must-do destination in Tunisia.
Probably the oldest Berber town in Tunisia, it is located 18 km from Tataouine. From far away it looks like a little Nativity Scene replica made of stone colour dominated by a white little mosque that stands up among the sandy coloured rocks. At first sight it looks completely abandoned, but the truth is that Chenini is inhabited by about 600 people, mostly farmers and artisans who will impress you with their crafts and painting. And maybe why not, they might take you around for a little tour and even let you step on the little roofs.
Take a walk along the little streets of Chenini where you'll be able to admire the caves and women working on their looms. After visiting the town, you will notice that not far away from it there is another little mosque known as Mosque of the Seven Sleepers. A legend says that 7 Christians lay down in here after living for more than 400 years each and reached an enormous hight becoming true giants. Here they take rest after converting to Islam.