Amphitheatre of El Jem UNESCO World Heritage Site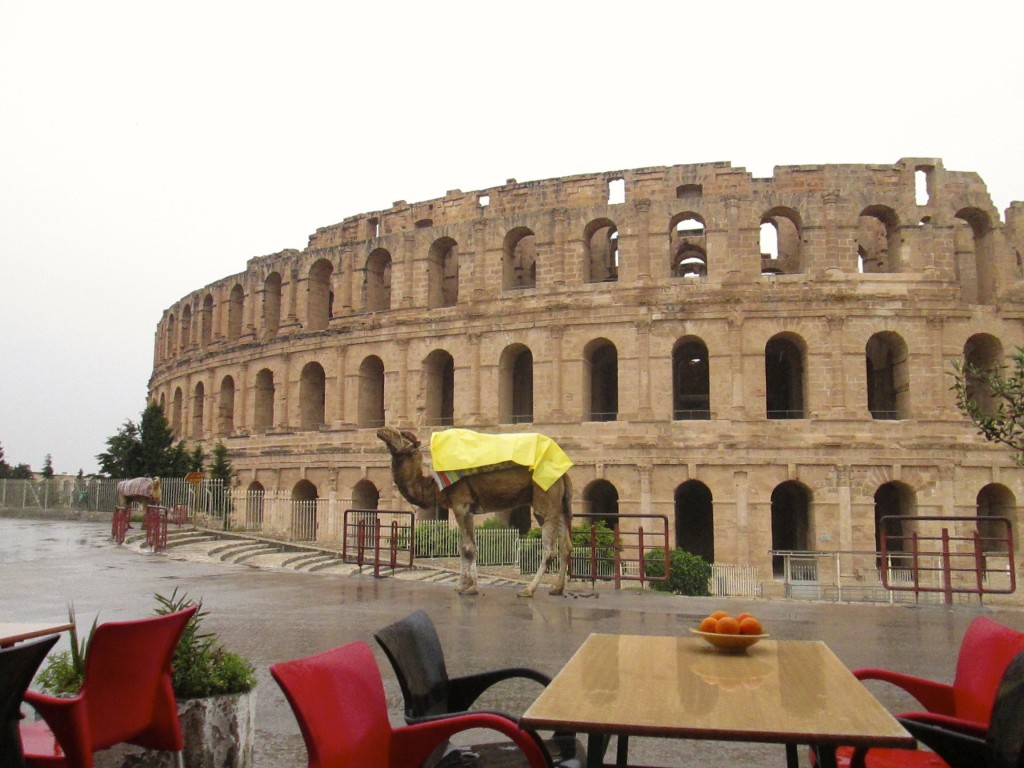 The UNESCO World Heritage Site of El Jem
El Djem Amphitheatre
Country: Tunisia
Population: 18,302
---
Did you know that the Colosseum in Rome is not the only one in the world? No? Well then, El Jem will have a surprise for you.
El Jem or El Djem is a beautiful little town located in the Mahdia Governorate and is home to one of the oldest Roman ruins that you find in Africa. In fact, in El Jem you'll find the Amphitheatre of Thysdrus otherwise known as another Colosseum. There are four "Colosseums" in the world, one in Rome, one in Caserta, one in France and this one in Tunisia. And for sure the El Jem amphitheatre is the best preserved of the three, a monument that portrays the grandeur and extent of the Roman Empire.
The town itself has been settled since the 3rd century. Little cute town with about 20,000 people it is filled with cute carpet markets on the street, little restaurants where you can taste delicious Brik, fruits coloured little stores and museums. The town, though, revolves its life around the majestic amphitheatre that resembles an outstanding Roman architecture.
Used as a quarry of building stone, this African Colosseum managed to survive for centuries in amazingly preserved conditions. In fact, one distinctive feature of this monument compared to its twins is the fact that it looks it's in an oval shape clean as you can still appreciate its original colour.
Apart from this magnificent monument, in the UNESCO World Heritage Site of El Jem you can also find the most preserved collection of mosaics in Africa in the Archaeological Museum and in the Archaeological Site, where the mosaics are left in situ of their excavation. Last but not least then is the Bardo Museum, where also you can appreciate a splendid collection of peacock mosaics laid on the floor.