Tunisia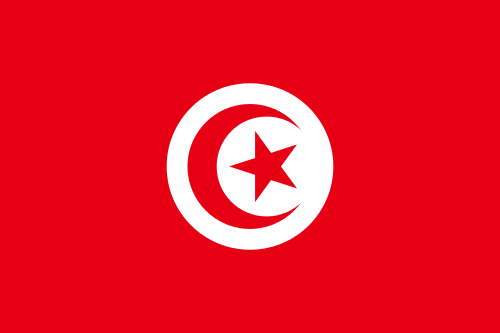 Tunisia, In Berber ⵜⵓⵏⴻⵙ . officially ( Tunisian Republic )
Capital: Tunis
Population: 10,777,500 (2012)
Area: 165,000 sq km
Time zone: CET (UTC+1)
Currency: TND (Tunisian Dinar)
Language: Arabic, Tamazight ( Berber ) and French is widely used
---
Travel guide to Tunisia:
Tunisia alone evokes romantic images of Sahara desert moons, Mediterranean houses on top of hills, plains dotted with olive trees and the enchanting sand dunes of the Sahara desert. It might look tiny country but Tunisia holds enough history and diverse natural beauty to make competition to most Mediterranean countries. Tunisia is a safe country, probably the safest at the moment in North Africa, as it is also one of the main destination for millions of European travellers and tourists looking for desert & sea fun as well as to see amazingly well preserved Roman archaeological sites and UNESCO World Heritage Sites.
Tunisia is a thrilling and underrated destination where cultures and landscapes blend together and can be explored in just few days. Take advantage of Tunisian climate in the coast for example as it is perfect for all kinds of outdoors activities, water and desert fun. In the North region you can enjoy the best diving and snorkelling as Tunisia's clear warm waters are ideal for underwater exploration. There are more than six sites open to adventurous divers, with a wide diversity of corals, caves, fish and caverns. It might be a small piece of land, but if you for fun beyond turquoise beaches then Tunisia is definitely the way to go. Hotels will surely offer you entertainment in the form of discos at night and horse rides during the day.
Travelling towards the Sahara desert of Tunisia, provides spectacular activities such as sand bike rides, hot-air ballooning, camel ride, and paragliding. Tunisian desert provides the perfect conditions for air fun and the outskirts of the Sahara are the perfect scenario if you look at it from above from any kind of aircraft. In Tozeur you can take paragliding lessons from qualified instructors. Strap your camera with you and you'll be able t capture the most amazing views of the desert and oasis! Believe or not, if you are a thrill seeker, the Tunisian desert might have a few pleasant surprises. If you have never heard of sand-yachting or sand-skiing before, just stay in the desert and you're in for pleasant surprises. Motorbikes are also found in the desert, and trust me on this one, they are the best vehicle to go around and explore if the weather allows it.
---
Climate & when to go:
Tunisia has a Mediterranean climate, hot dry in summer and mild in winter. Visiting Tunisia is best in spring time, between March & May, with warm temperatures and wild flowers covering the countryside. Summer is great time for beach holidays. The sahara desert is too hot in summer, and the best time to visit Tunisia if you want to join an adventure tour to the Sahara desert is in late autumn between October & January.
---
Before you go:
Visas And Passport Requirements:
Nationals of most Western European countries including Canada, Algeria and Libya can stay up to 3 months without a visa. An entry stamp  at the entry point required. US passport holders can stay up to 4 months. Australians and South Africans can get a 3 moths entry visa on arrival. Other nationalities need to apply before arrival.
Travel Insurance:
Before you travel, please make sure that you have a comprehensive travel insurance and check what circumstances, destination and activities are covered. Choosing a travel insurance that covers your destination and the activities you are taking is highly advised.
---
Practical information
Money
The Tunisian currency is TND (Tunisian Dinar) , which is divided into into 1000 milims or millimes. It's illegal to import or export Tunisian currency and they are not accepted in the duty free shops at any of Tunisia's Airports.
ATMs
ATMs found in most of Tunisian cities, towns and tourist areas. An cash are given in local currency (Tunisian Dinar ) only.