Tataouine or Tatooine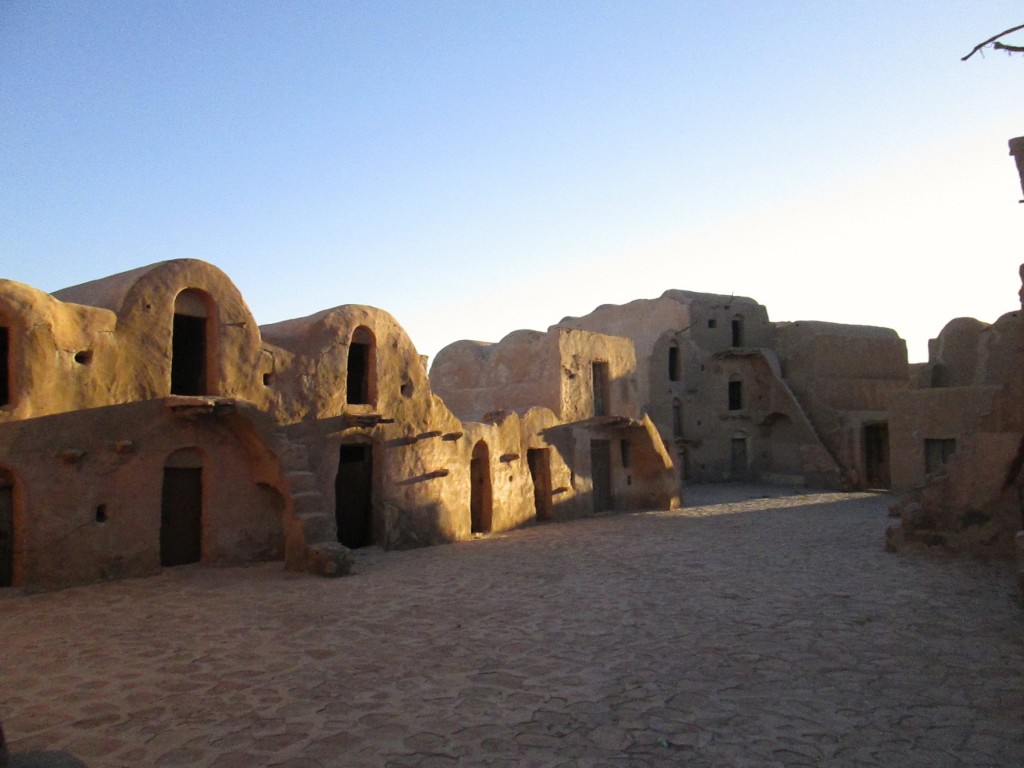 Tataouine or Tatooine:
Country: Tunisia
Population: 129,346
---
Tataouine also known as Tatooine, Tatahouine, Tatahouïne, Tatawin, from the Berber word Tittawin, literally meaning Eyes
Just driving towards Tataouine makes you feel you landed on a Star Wars movie. Enigmatic, desert and rocky Tataouine has only provided the name for Luke Skywalker's homeland Tatooine, in fact, in Tataouine there has not been any movie scene shot, only the name has been borrowed.
However, for the Star Wars fans, Tataouine still serve as an excellent base for visiting other Star Wars movie sites like Matmata, or Ksar Hadada. In addition, Tataouine will have signs and direction to most towns in the region in French, Arabic and English.
Putting aside all Star Wars reference, Tataouine is still a town that offers much of the Berber lifestyle and landscapes.
Arid views, rocky mountains, in Tataouine time seems to stand still. Its people, the traditions, the genuine flavors and simple everyday life, the stories, the views … Even some dromedary that stop on the side of the road.
Tataouine is a small very cute destination and usually used as a base to visit the Tunisian ksars and villages. Tataouine is quite recent, was founded by the French by the end of 1800 and became an agricultural area and farmed the edge of the sahara. In ancient times these lands were inhabited by the Amazighen (Berber people) who were later conquered by the Romans and the Arabs. in spite of such conquests, in Tataouine you can still find much of the Amazighen tradition such as carpets, tents, necklaces with the cross that bears the symbol of the various families. Men will often have the classic blue scarf with which you wrap your head in a very friendly way.
If you go through Tataouine do not forget to try the gazelle's horn, a delicious pastry filled with chopped almonds with syrup and bathed in honey.